To Reward the loyalty of our customers, our Loyalty System has just launched!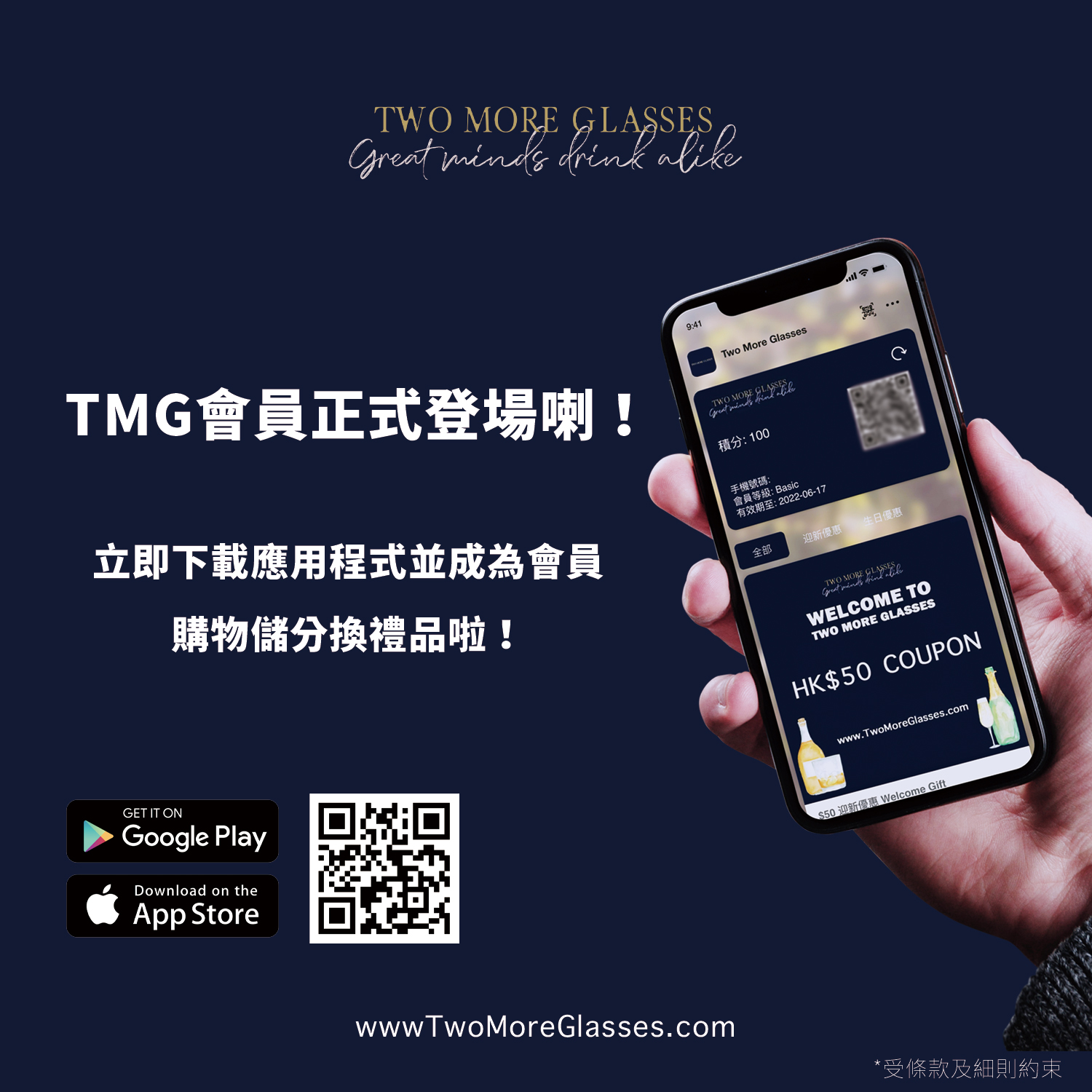 How to Join?
Download the app on IOS App Store/ Google Play and register with your phone number.
How to earn?
$1=1 point for both online order and retail store purchase.

Points would be added into your account in 3-5 business days after delivery is completed or picked up at store. Please make sure to enter your phone in order details for us to add the points for you!!

What's the benefits?
You can redeem cash vouchers with your points and a wide range of gifts based on your membership tier. Check now on our apps!
What's the membership tier?
We have membership tiers from Bronze, Silver, Gold to Platinum. Leveling up when you spend a certain amount. Higher Level, More Reward!!
All order in November will added to your account!! Included your double 11 order!!!
做咗會員有咩著數先?
儲咗嘅分可以用來換現金券,係生日月份仲會根據你嘅會員級別有唔同酒送畀你做生日禮物!
點儲分呀?
無論係網上落單定係上來我地舖頭都係1蚊1分!!分數將會係完成訂單完成後3-5個工作天存入你嘅會員户口! 記得係訂單詳情留低返你個電話號碼,因為我地用電話號碼入分架!!!
點樣加入?
即刻去App Store/Google play或者掃一掃上面個QR code下載我地個,再用電話號碼即可以成為會員!
我地有金銀銅同白金,消費滿足夠金額即可升級,
級數愈高著數愈多!
所有11月起嘅order都會納入加分嘅範圍!!包括雙11期間嘅order!!!